4 hacks smart beverage distributors are using in 2021 to shoot up their profits
The alcoholic drink market in the USA is expected to grow at 9.5% (C.A.G.R.) IN 2021. The liquor market alone will reach the US $ 254,564 Million. Beverage Distributors in the United States of America want a pie in this growth.
However, industry experts say that the steep growth will benefit only a few smart Beverage Distributors in each location.
Are you a Beverage Distributors? The post will reveal 4 amazing tricks a very few Beverage Distributors are using. Thus, let us quickly answer these 3 quick questions.
1. Is coordinating between the sales team, back end team, and delivery team taking a lot of your time?
2. Do your sales reps end up booking orders of brands that are out of stock?
3. Worried about the declining productivity of your internal teams?
The 4 tricks listed below have helped distributors turn around their business in less than 90 days. Hence, sharing this for the benefit of the industry.
If you are a distributor you should try these best practices in your business starting tomorrow.
Firstly, you will start saving some extra dollars. Also, you will be able to shoot up your revenue. Consequently, you will increase your profitability going up.
1. Empower your sales representatives with real-time inventory

This is a challenge that every small distributor is facing. The sales representatives do not have access to the available stock on a real-time basis.
Smart distributors are adopting new technological tools that empower their sales representatives not only with the stock but also the current prices, offers, etc. This helps sales representatives pitch to their prospects with much more substance and confidence.
This step alone has helped many smart distributors increase their sales in less than 90 days.
2. Google Maps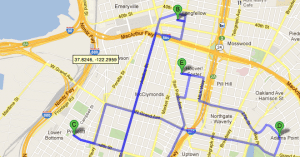 Effective use of google maps has transformed a number of beverage distribution firms. A decent sales and delivery application will help you make optimum use of maps for sales and delivery.
The maps help your teams set up meetings and schedules. Also, monitor the real-time location of your teams to make sure you never miss out on a meeting on the way.
3. Analytics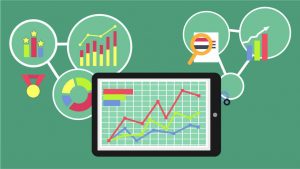 Like any other business on the planet, beverage distribution requires analysis. No business can flourish without knowing its customer needs, individual team performances, and product performance reports.
Smart distributors all-round are investing their time and money in analyzing various key performance indicators. This also helps them make smart stocking decisions.
4. Artificial Intelligence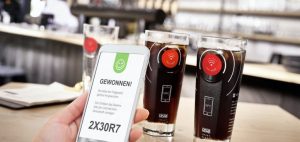 The beverage distribution business is complicated. Key people at every firm have to make instant decisions. There are standard operating procedures. Also, there are exceptions you need to make.
Hence, it is strongly recommended to make informed decisions. Many smart distributors make use of artificial intelligence-enabled tools that help make decisions faster.
To conclude, let us say the beverage distribution business has become far more complicated. The market has become competitive. The daily operations have become far more complex.
In order to scale, many smart distributors are making use of smart sales and delivery solutions. This technology up-gradation is helping them get better control of their business. Also, helps them get a better grip on their teams and the market.
My name is Shashi Bansal.  I specialize in streamlining daily sales and delivery operations in beverage distribution firms.
I am currently operating the world's favorite sales and delivery application in the beverage industry. It is called Radius360x.
If you are a beverage distributor who wants to shoot up your profit per bottle or shoot up the number of bottles you sell every year, click here for a strategy call.