4 Challenges sales reps face in US wine distribution sector
Related to the USD 88 Billion US wine distribution sector? You will relate to this. Here's what we did. We created a  list of wine distributors in the USA. Then, we funneled the top wine distributors.  We spoke to the sales managers/directors/CEOs. We have identified 4 teething issues sales representatives of any wine distributors in the USA faces.
To begin with, the wine industry in the USA is expected to grow at a 7.4% CAGR. Thus, the industry is pegged to reach USD 93.5 Billion by the year 2027.
My goal was clear. To identify the top challenges faced by wine wholesale distributors in the USA. This post talks about the 4 teething problems sales representatives face even in the largest liquor distributors and agencies.
To add to this, the post will also let you know how to overcome these challenges. This way sales reps can focus on what really matters – Sales.
So then, let us start without any further delay.
1. Ever-increasing variety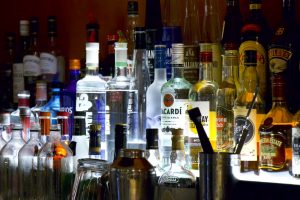 To begin with, any national wine distributor has a huge variety of product lines to offer. The Beer industry alone has doubled the average number of SKUs it has to carry in the last decade.
With a large variety, the larger is the inventory that the distributor has to maintain. Obviously, it multiplies the complications associated with orders, delivery, and forecasting, etc.
Demonstration of such a large product line to the prospects is a challenge. Hence, smart businesses use a catalog centric solution. This makes it easy for the sales representatives to promote the entire product line. To add to this, it enhances your prospect's buying experience too.
2. Campaign efficiency
Secondly, there are multiple marketing campaigns across various product lines. The industry is competitive. Prospects want to go for the products that come with the best offers. Hence, having in-depth knowledge of marketing campaigns is important. This is yet another challenge sales representatives face daily.
Also, the marketing campaign has to be explained effectively to the prospect. Hence, it is important that the sales representatives have the campaign details at their fingertips.
Further, distributors have to keep a close watch on marketing tactics their competition is using. This helps them formulate marketing campaigns that drive results.
This makes marketing communications complicated. To add to this, sales representatives have to keep all this information handy. Hence, distributors depend on sales and delivery automation tools to assist sales representatives.
3. Compliances

Thirdly, sales representatives have to follow all rules and regulations. There are state-licensing regulations, federal laws. There are laws related to production, distribution, packaging, and pricing regulations.
Also, sometimes there are changes in regulations. The sales representatives have to keep themselves updated. They should be well versed with all the laws governing the region where their prospects are.
4. Multiple Warehouses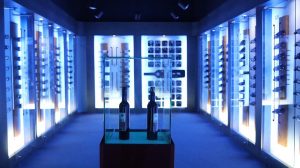 Large distribution networks often have more than one warehouse. Multiple warehouses have different levels of inventories. In fact, there are many other things to keep in mind.
The sales representatives have to take spontaneous decisions. The order processing, delivery depends on various factors like distances from the warehouses, cost-effectiveness, etc.
To conclude, the US wine distribution sector needs to empower its sales representatives. The sales reps today need technology and tools to overcome day to day challenges. The right sales automation tool makes decisions that are cost-effective.
Also, sales representatives are the face of any distributor. Hence, briefing them about the marketing campaigns is critical for the business.
Radius 360X is a sales automation tool. It makes use of artificial intelligence. The tool is becoming one of the most loved sales and delivery applications in the beverage/wine/liquor/beer distribution sector.
To add to this, the company is offering a one-month free trial for a few more days. It comes with free training, free set up. try it now. Schedule a demo before it is too late.
Read 5 hacks to shoot up on-premise wine distribution in the USA here.