5 hacks to shoot up on-premise wine distribution in USA
Are you scratching your head with how to increase your wine distribution in the USA? Or, planning to acquire some on-premise clients that can help you raise the bar? Or, your research revolves around how to become a wine distributor. This article tells you 5 amazing tricks to shoot up your profits in a very short span of time.
The wine industry is growing at a 4% CAGR. Though it offers promising growth, it brings fierce competition too. The USA witnesses the launch of new wines each year.
Thus, the wine industry has a promising future in 2021 and years ahead. However, only businesses with strong marketing strategies will be able to enhance their wine distribution in the USA.
The post gives you a detailed perspective of the marketing tactics that the largest wine distributors have used. In fact, the post tells you the top 5 hacks that have worked best for the wine wholesale distributors especially for on-premise distribution.
So then, let us start without any further delay.
Segment the prospective outlets
Doesn't it sound very obvious? Well, I checked out some wine distributors near me. Most businesses are making a mistake. Every distributor has a robust database of prospective outlets. In fact, a lot of them segment their prospects also. However, it is important to funnel out a more relevant list of prospects that resonate with your product line.
For e.g. let us say you have positioned your wine as a fun drink for millennials. In this case, you should toss away luxury clubs that cater to a niche audience. Instead, you should first target restaurants and cafes that cater to millennials.
This simple hack will double up your conversion ratio in no time. To add to this, it will also make you stand out as a specialist in your particular niche in very little time.
2. Guarantee round the year distribution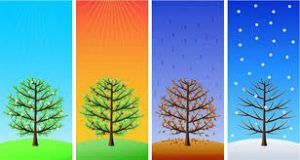 Here's another challenge a lot of your prospects are facing. Hence, prospects are always looking out for wines that can be procured throughout the year. Thus, this gives you a great opportunity to stand out in the crowd.
To add to this, having a limited period window keeps you away from distribution opportunities in the lean periods.   The numbers you can achieve during your non-service period might just surprise you.
Hence, it is best to roll out a plan that will guarantee round the year distribution. Of course, you might want to leave the last month of the year" December". Anyway, most of the prospects focus on accounting. Thus, outlets avoid buying new lots in December. In fact, quite a substantial number of outlets are closed this month.
3. Your brand is what your product is.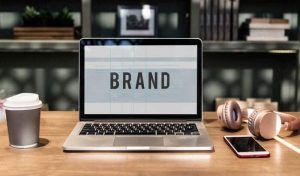 There was a time when only the taste used to matter. Though, the taste still matters. Your product should also look irresistible to the consumer's eyes. The bottle of your wine should speak for itself.
For instance, if you target a niche audience that is concerned about environmental change your bottle should resonate with eco-friendly elements. In fact, the branding on the bottle should resonate with stuff like farm to the table, etc. Highlight these elements clearly on the box and bottle both.
Soon you will observe a considerable amount of brand loyalty in your consumer base.
4. Mouth publicity is the only publicity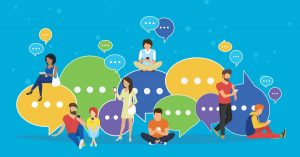 Technology has completely changed our decision making. isn't it? Do you remember the last time you booked a hotel without checking reviews on platforms like trip advisor?
The same applies to the wine industry. The wine culture is based on peer practices. Hence, getting credibility from the consumer's mouth is the most important thing.
In fact, today wine lovers check reviews every time they buy wine. Besides, there are platforms like Vivino that collate all reviews for your wine.
Keep a track of your reviews. To engage with the reviewers. Especially empathize with consumers who have given a rather negative review. Try telling them about the bottlenecks and challenges your brand has faced. This might normally work in your favor.
5. Price your brand right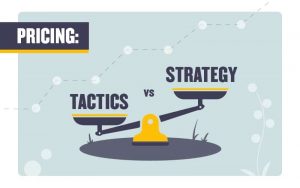 Building a premium brand has become the best choice for many businesses. In fact, it is great to build a premium brand. However, a premium brand has a specific DNA. Just a fact that the wine is a limited edition and available in a certain period window only doesn't make it a premium wine. Thus, consider being premium on all the facets – quality, taste, packaging, marketing, and promotion, etc.
Also, if you are a premium brand and your price tags are premium, you should never offer cheap discounts. A discount once offered cannot be rolled back. To add to this, premium brands have to sell on their brand position, not prices.
In a summary, if you are thinking of raising your numbers through on-premise accounts these 5 hacks will deliver amazing results.
Have we missed out on something? Do add any other marketing hacks that can help wine distributors in the USA in the comments below.
We will add your valuable inputs in the upcoming post on our blog and give you a mention too.